Initiatives
Data Utilization Services
Chubu Electric Power has been devising services that make use of a range of diverse data. This combines two approaches, on-grid and off-grid, to collect and analyze a wide variety of data.
Community-Oriented Information Bank
Chubu Electric Power has been moving forward in its commitment to offer a community-oriented information banking service. The service uses the mechanism of an information bank to safely and securely distribute personal data within the local community, thereby boosting consumer convenience and revitalizing community.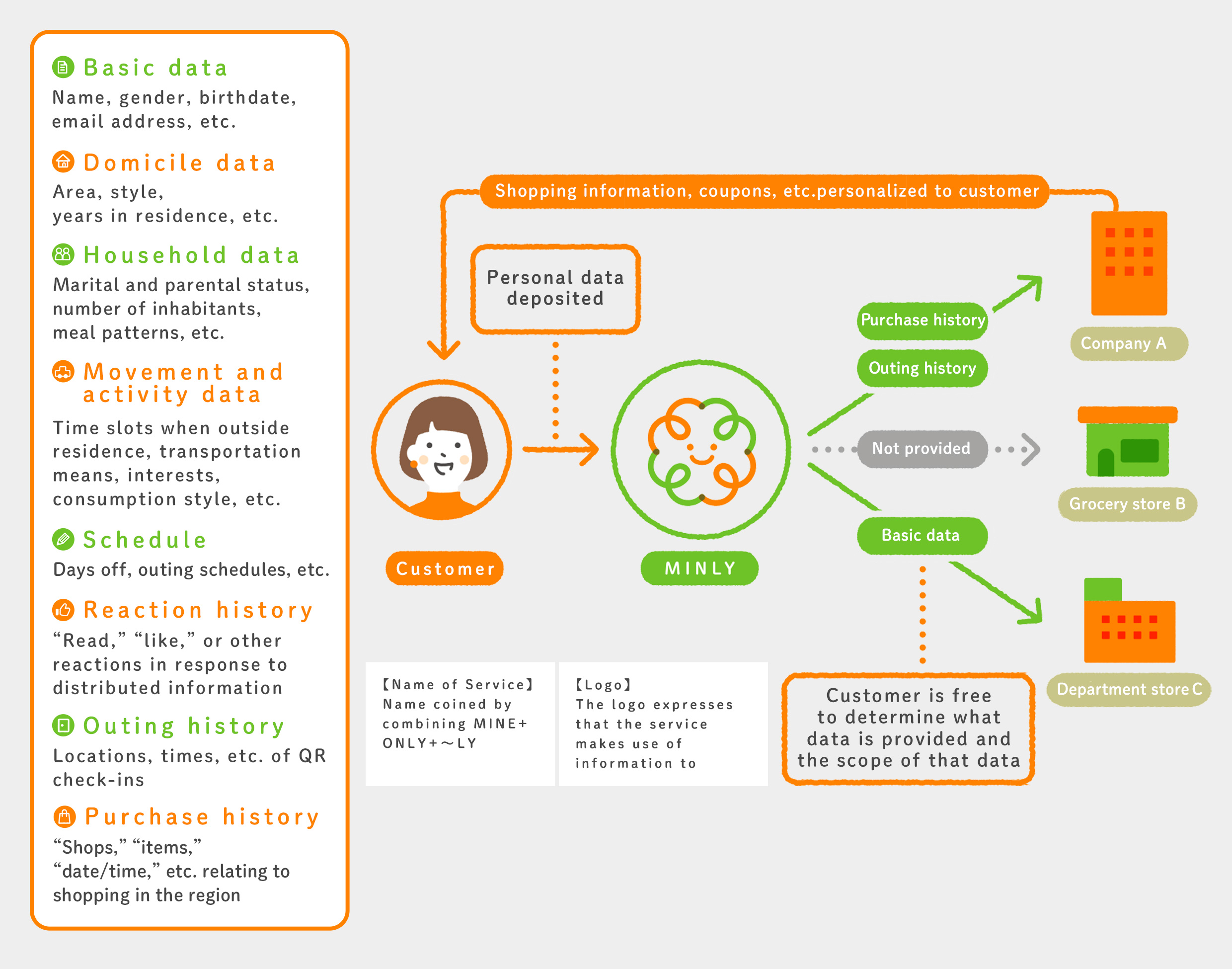 TSUNAGU Community Analytics
Chubu Electric Power Group established this strategic subsidiary to bring digital transformation (DX) to the entire group. This subsidiary will exploit advanced data science capabilities to analyze and integrate the diverse data possessed by our entire group as well as our energy infrastructure and other assets. This subsidiary also will collaborate with companies, communities, and educational institutions to better utilize the power of data science to resolve social issues, promote digital transformation, and enrich the lives of customers and communities.