Top Message
First of all, we would like to express our deepest appreciation for your support of the businesses of the Chubu Electric Power Group.
The environment surrounding the energy business is experiencing major changes chiefly on the back of rising demand of customers and society for a low-carbon society, the expansion of renewable energy, and rapid progress of digitalization. Furthermore, as natural disasters become more frequent and intense, maintaining a stable power supply and strengthening resilience has taken on greater significance.
To respond swiftly and flexibly to the business environment that is undergoing major changes, Chubu Electric Power split off its power transmission/distribution business to Chubu Electric Power Grid and its sales business to Chubu Electric Power Miraiz in April 2020.
Under the new structure, which can be regarded as the second start-up period, by utilizing digital and other technologies to the maximum extent, we will make an even greater group-wide effort to ensure the "fulfillment of our unwavering mission" of delivering a stable supply of high-quality, environmentally-friendly energy safety at an affordable price and customer-orient-ed "creation of new value", services that exceed the expectations of our customers, provided together with as energy.
Additionally, the Group will promote low-carbonization by increasing the efficiency of the energy system of the society as a whole ranging from power generation and power transmis-sion/distribution to the use by customers, we will aim to accomplish a higher level of "S+3E"(*1), and promote further "energy-saving" and "electrification," to realize an even more "low-carbon-ization."
We recognize that such initiatives of the Group are exactly the practice of ESG manage-ment. By further deepening these initiatives, the Group toward the realization of Society 5.0(*2) and to achieve the SDGs.
We ask for your continued support and patronage.
September 2020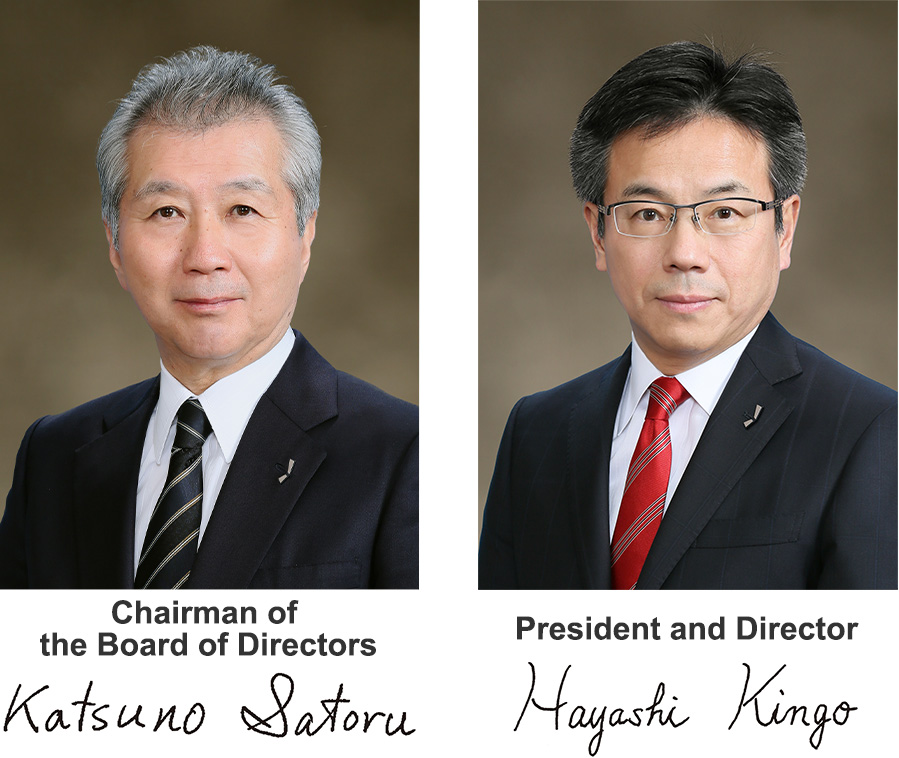 (*1)S+3E: Pursuit of Energy security, Economy, and Environment based on Safety
(*2)Society 5.0 [from Cabinet Office materials]: A new society that will create innovation by embracing new technologies, such as Internet of Things (IoT), robotics, artificial intelligence (AI), and big data, into all kinds of industries and social lives to solve social issues in a manner to satisfy the needs of each individual.