Tomorrow's Power Grid (More Advanced Local Grids)
The more widespread adoption of wind, mega solar and other renewable energies will likely transform the way electric power supplied away from the traditional centralized format where large-scale power supplies are transmitted long distances toward a small-scale decentralized format where, in the future, energy will be produced and consumed locally.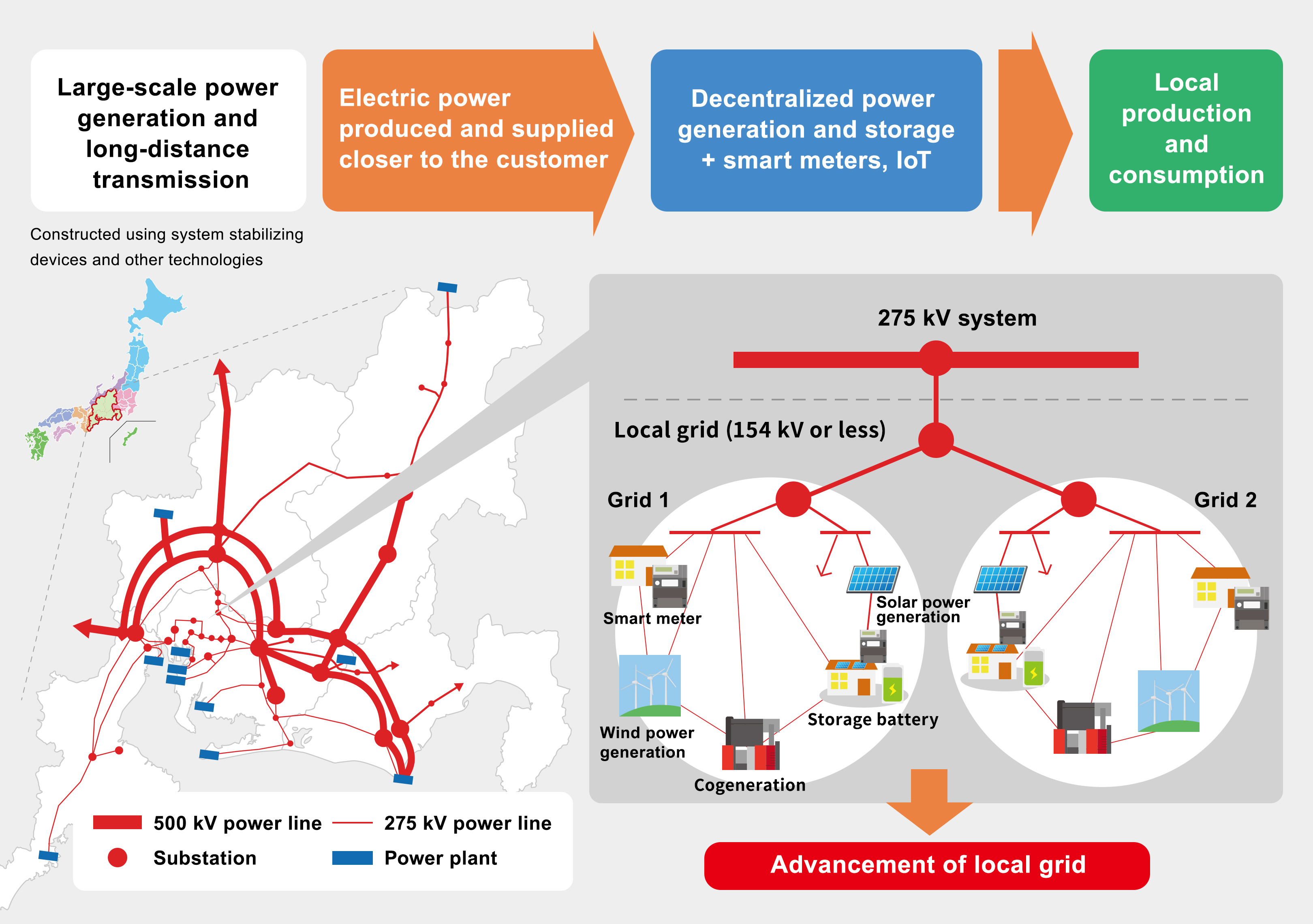 Power Distribution System Types
Conventional Power Distribution System
Electricity basically flows one-way along distribution lines from the substation to customer.
Distribution line voltage is monitored and controlled as it is transmitted from the substation and adjusted using voltage regulators.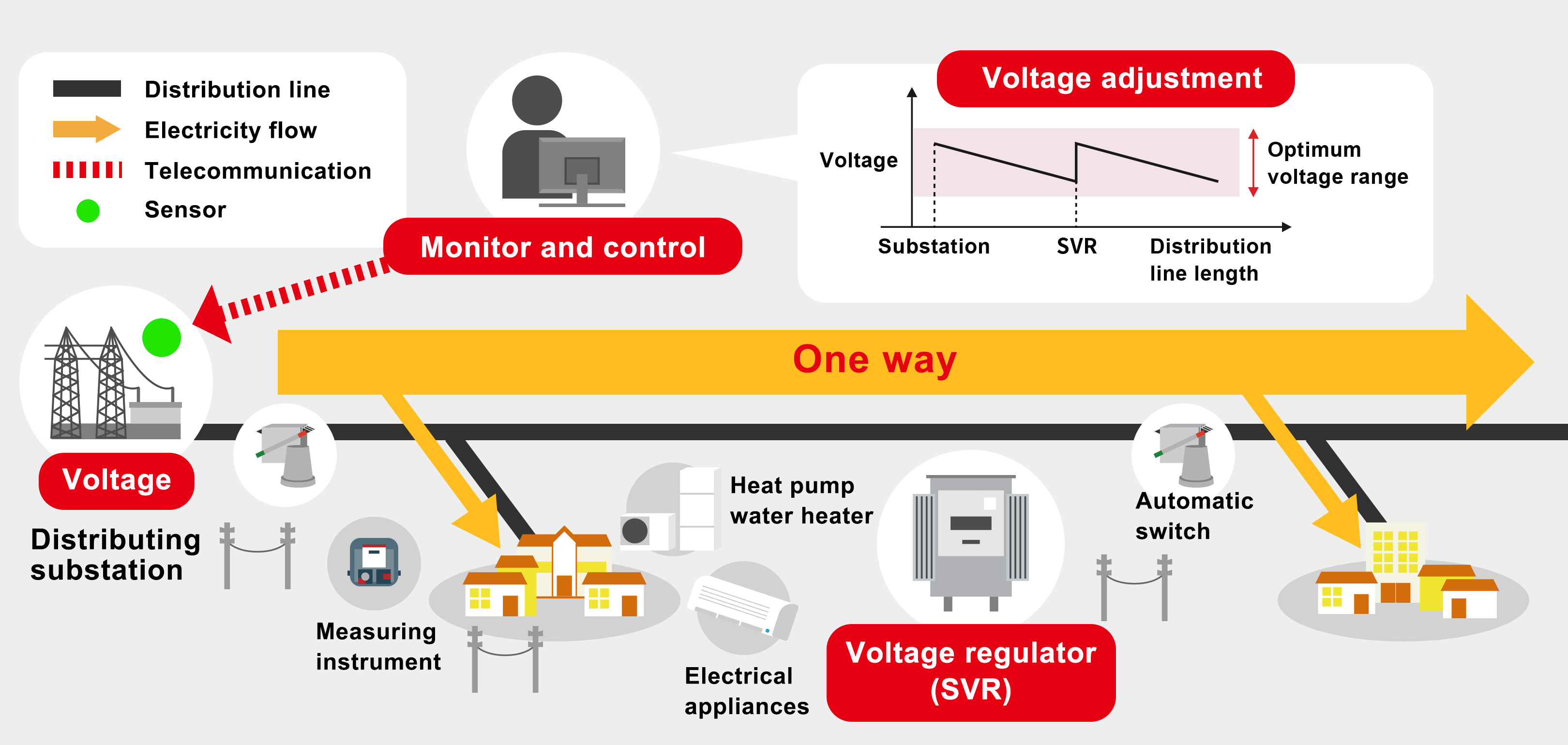 Tomorrow's Power Distribution System
Electricity flows along distribution lines both ways from substations to customers and vice versa thanks to solar, wind and other renewables. This enables more advanced energy management by optimizing control of solar power generation, storage batteries, heat pumps and other user devices installed at households across the entire power grid.
Advanced Power Distribution System Operation, Effective Use of Renewables, and Local Production for Local Consumption
Virtual Power Plant
Our aim is to connect households and a variety of devices to the grid so that they may form a virtual power grid allowing renewable energy to be locally produced and consumed. This and other novel services will be offered as we move toward realizing a low carbon society.